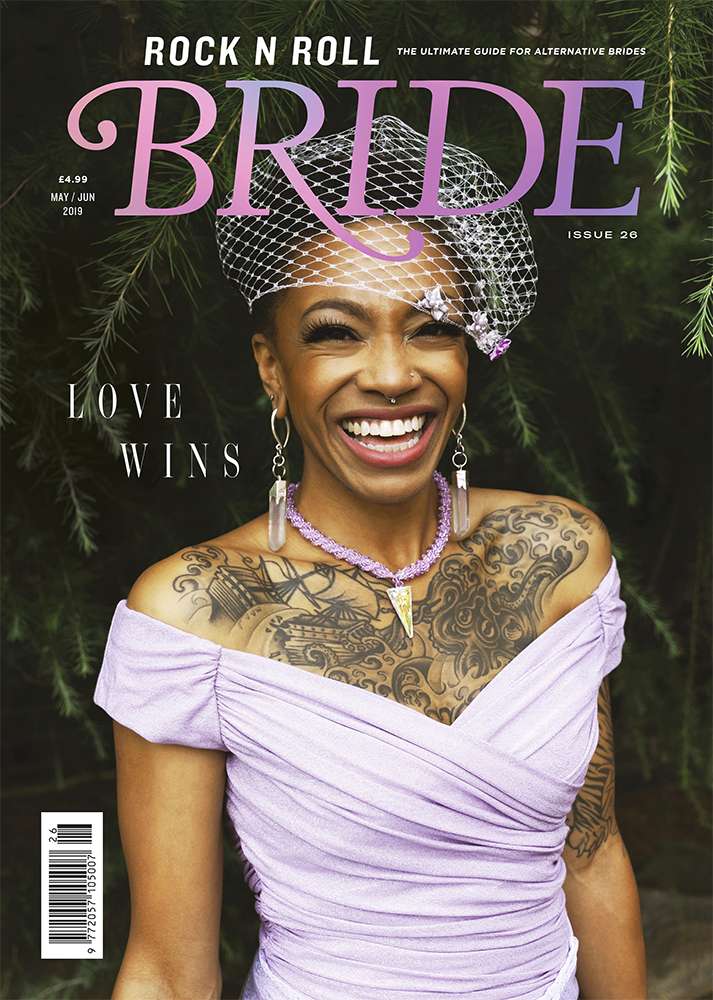 Rock n Roll Bride promotes individuality and general awesomeness within a cookie cutter and often puke-worthy wedding world. Don't let the wedding industry define your day, let YOU define your day.
Rock n Roll Bride is all about the charm and unique nature of ordinary people's extraordinary weddings. Our passion is inspiring couples to plan the wedding that they really want in a world dictated by tradition.
Being 'Rock n Roll' is not about being cool, a rebel or even thinking of the most unique idea you can. It's about planning a day that reflects you and your partner and declaring your love in your own special way. You don't have to be wacky; you don't have to be offbeat and you certainly don't have to be intentionally 'different' – you just have to be you.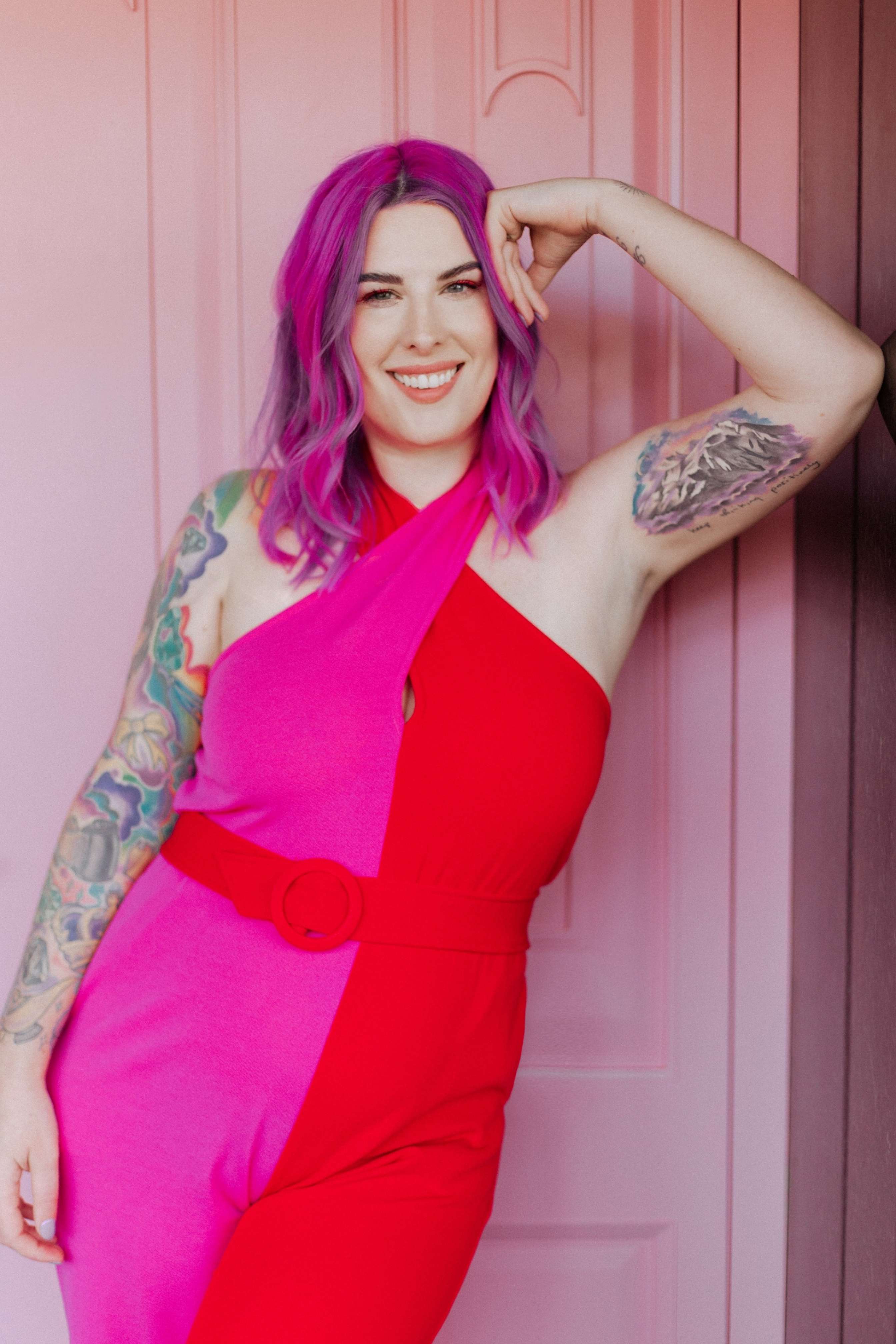 About the Editor
Kat Williams is the founder and editor of Rock n Roll Bride magazine and Amazon #1 bestselling author of Rock n Roll Bride: The Ultimate Guide for Alternative Brides published in January 2019 by Ryland, Peters and Small.
Launched in 2007 as a blog while Kat was planning her own wedding and working as a full time TV producer, Rock n Roll Bride came about because she became jaded by the limited offerings of the UK wedding industry. If you didn't have a big budget, if you didn't want something traditional and if you didn't fit in to the straight, white, able-bodied bridal mould, there was nothing for you! Kat saw a niche for alternative wedding inspiration and ran with it.
The website spawned a bi-monthly print magazine in 2015, which is now one of the very few remaining print bridal magazines in the UK.
Kat's TV and radio appearances include BBC Radio Berkshire, Ireland AM and ABC News Australia. Kat has written regular columns for Cosmopolitan, Closer, Photo Professional, Vintage Life, Wedding, Unique Bride and Perfect Wedding.
In February 2020 Kat hosted the first ever Rock n Roll Bride Live, a wedding fair meets conference meets party for 200 alternative-loving brides and grooms in London.
Kat is passionate about inclusivity, using her platform to show that all kinds of people get married and deserve love and respect. Through her podcast, The Confidence Club and small business mentoring programme, she encourages her audience to embrace their own unique selves and to look for the good in the world especially in dark or uncertain times.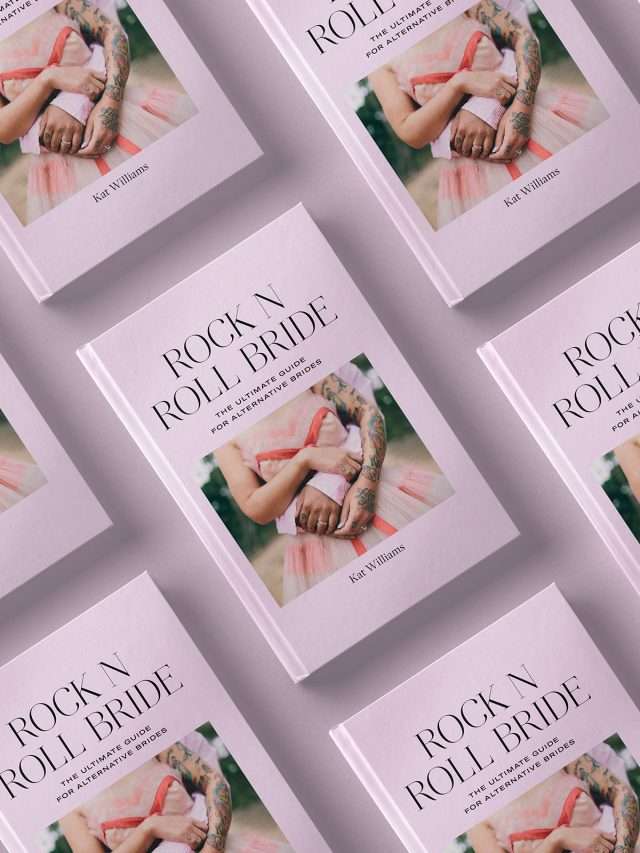 Press
Wedding publications that have featured Rock n Roll Bride include Wedding Magazine, Cosmopolitan Bride, You & Your Wedding, Perfect Wedding and Wedding Ideas.
Smaller, regional and international magazine features include Unique Bride. Mollie Makes, Southern Weddings Magazine (US), Hello May (Australia), Hitched (Australia), Irish Brides (Ireland), Marry Mag (Germany) Confetti (Ireland), Eco Beautiful Weddings, Pink Weddings, Wed (Devon & Cornwall) Mariée (France), Your Wedding Day, Attire Bridal, Wedding Day Venues and Bridal Buyer.
Non-wedding press includes major features in Marie Claire (UK, Australia & India), Cosmopolitan (twice!), Grazia (twice!), The Daily Mail, the Metro, the British Journal of Photography, Easy Living, Company, The Guardian, Professional Photographer, Glamour (online), The Sunday Times Style Magazine, the BBC News website (twice!), Nylon and The Daily Express.
TV and radio appearances included BBC Radio Berkshire, Ireland AM, ABC News Australia and The Morning Blend. Kat has written regular columns for Cosmopolitan, Closer, Photo Professional, Vintage Life, Wedding, Unique Bride and Perfect Wedding.