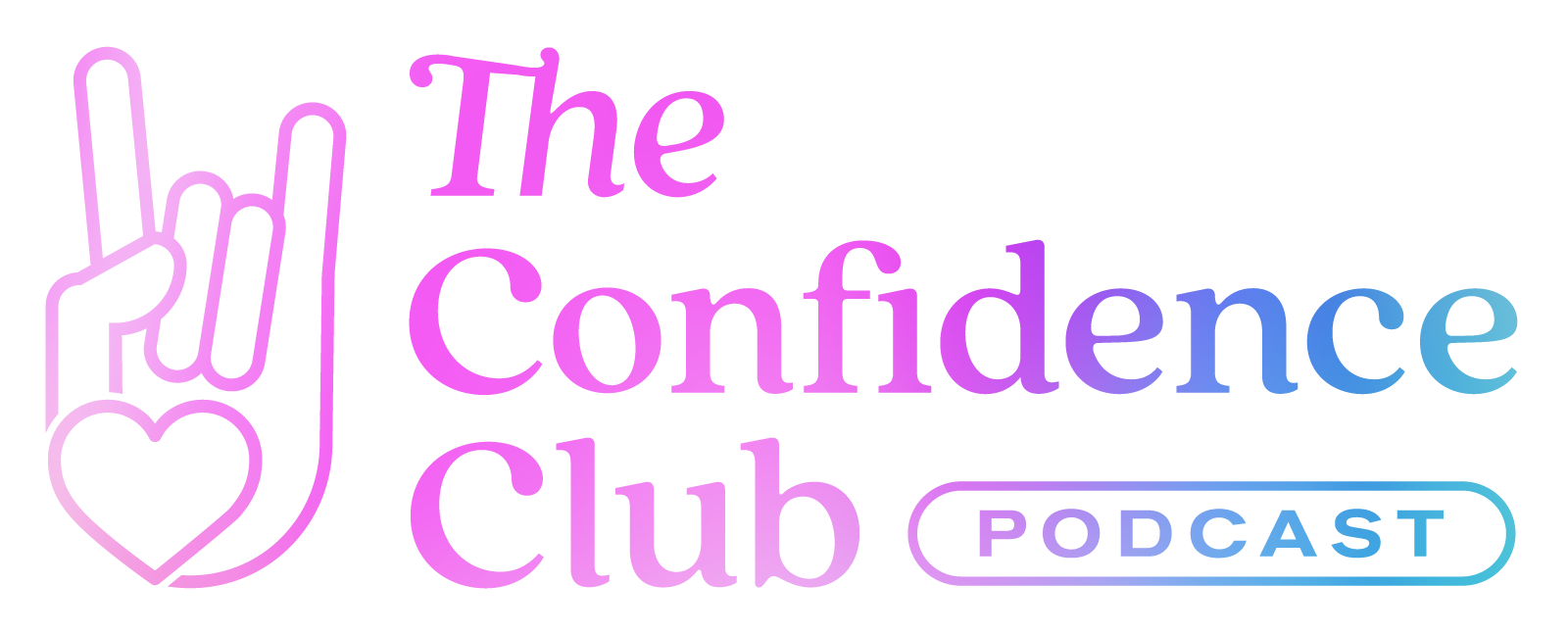 Hosted by Kat Williams of Rock n Roll Bride, The Confidence Club podcast is something you can listen to if you need a boost of positivity, joy and fun in your life. Each episode will encourage you to you look for the good in the world and will make you feel better after you've listened to it than you did beforehand.
We all deserve to live a life that fills us with joy, especially in dark or uncertain times and The Confidence Club will show you how.
You can find The Confidence Club on Spotify, iTunes, Podbean or anywhere else you listen to podcasts!
Episode 21: Mental health, being different & standing up to bullies with Harnaam Kaur
TW* This episode contains discussion of suicide and self-harm.
Harnaam grew up in Slough in what she describes as "a traditional Panjabi family", At the age of 12, she was diagnosed with polycystic ovary syndrome (PCOS) one of the symptoms of which was excessive body hair. As she went through puberty, she grew a full beard.
At the end of last year, we sat down and spoke about everything from the pandemic, her career, trolling and bullying, her South Asian upbringing and mental health.
Episode 20: My sobriety journey & a conversation with Mille Gooch of Sober Girl Society
In the episode we discuss: our journeys with alcohol and quitting ? Alcohol and mental health ?Alcohol and diet culture ? Getting through hard times without drinking ? Finding support.
Resources mentioned in this episode:
The Alcohol Experiment: How to Take Control of Your Drinking and Enjoy by Annie Grace
The Unexpected Joy of Being Sober by Catherine Gray
Risky Drinking (HBO documentary), 2015
Episode 19: Pivoting your business & the power of self-confidence with Rebecca Carpenter
Meet Rebecca Carpenter; photographer, business mentor and former Christmas elf. Rebecca is a master of reinvention and has pivoted her wedding photography business seamlessly this year to adapt to the ever changing world we now find ourselves living in.
In this episode we discuss the importance of positivity, resilience and consistency; taking gambles and being scared (spoiler alert, both are inevitable); dealing with negativity and so much more!
This episode is a must listen if you are business owner, but even if you're not, I know you'll get a lot out of it. Enjoy!
Episode 18: Rebuilding your confidence after loss
This week I had a question from a listener about how to deal with and rebuild confidence after suffering a loss.
Episode 17: Body confidence, fashion and style with Helen Anderson
Settle down with a brew for this one, it's a long one! A few weeks ago, I sat down with my best babe Helen Anderson to talk about body confidence, fashion and style. In this episode we talk about Helen's self-love and body confidence journey, how she found and defines her personal style, feeling good in our bodies and SO MUCH MORE. I love this episode and I know you will too!
Episode 16: The story of my business & 12 tips for small business owners
One of the things I'm asked about most is how I started my business. So, this week I lay down (literally, in my bed on a rock n roll Saturday night) to tell you all about it. I'm also sharing 12 tips for those of you wanting to run your own small business too.
(Apologies on the sound quality in this one, I guess, in hindsight a bed doesn't make for the best recording studio!)
Episode 15: Not Feeling Good Enough? Listen to this!
Time for some honestly… I've spend most of my life not feeling good enough, and no matter what I've achieve I still, at times, feel that way. The belief that we aren't "good enough" can end up controlling our entire life, especially our careers. If you don't feel like you're good enough for a certain job, or to start your business, or sell your art – you're prob not going to do it!
If this sounds familiar then buckle up buttercup, because this is the episode for you.
Episode 14: Dealing with feeling overwhelmed and decision making
All of us get stuck at times, something prevents us from doing something we know we can do – starting a business, eating better, stopping drinking, turning around our finances. None of these things are impossible, but you need to make the decision to do them first.
If you struggle with feeling overwhelmed or making decisions then this is the episode for you.
Episode 13: Sex & Self-Pleasure with Natalie Lee of Style Me Sunday
Let's talk about sex, baby!
Sex, and particularly masturbation, is often a taboo subject, especially for women. But there are so many benefits your self-confidence and self-esteem when you make your own pleasure a priority. It's not something to be ashamed of, it's something to be celebrated!
Episode 12: Taking care of yourself during a crisis
Are you going through a particularly stressful time right now? Maybe your marriage is ending, your business is struggling or you're dealing with a sick family member? Whatever is happening, it's so important that you take care of yourself and that you make your own mental health a priority. Remember, this too shall pass and you won't always be slap bang in the middle of this crisis, but if you are in this moment then this episode is packed full of tips and advice to help you.
Episode 11: Being an Empath with Katie Abey
Do you often feel deeply tuned in to the feelings of people around you? Do large crowds make you uncomfortable? Would people describe you as too sensitive?
If so, you may be an empath.
This week I sat down with illustrator Katie Abey to chat about her experience as an empath.
Episode 10: Dealing with negativity on the internet
This week I'm joined by my BFF Gala Darling to talk about dealing with hate/ negativity/ trolling/ bulling online. Whether you're a 'public figure' online or you're just getting a lot of negativity on your personal social media pages, this episode is for you.
Episode 9: The 5 secrets to self confidence
Confidence is not a personality trait; confidence is a skill.
The one thing that thing will always remain certain, whatever is happening in the world, is that it's up to us to do whatever it takes to make ourselves feel our most confident and positive. This week I'm sharing the five things you may not know about self-confidence so you can start on your own self-love journey
Episode 8: How to make money from your art – Interview with Shauna Haider of We Are Branch
This week I chat to Shauna Haider of We Are Branch and Nubby Twiglet fame all about making money from your art. We discuss how she got started in her career as a graphic designer, the journey she's been on and how she was able to make the leap from 'being quite good at art' to making it a very lucrative career. With plenty of tips and advice for aspiring creatives, this episode is a must-listen if you want to know how to make your passion your profession.
Episode 7: Interview about overcoming shyness with illustrator Veronica Dearly
In this episode we discuss: ? Her anxiety, shyness and how she deals with that in her life and through her work ? Dealing with negative feedback ? How her career has progressed and the lessons she's learnt along the way ? Her advice on how to not let your shyness or anxiety control your life ? How she's pivoting her business into life coaching
Episode 6: How to stop caring what other people think of you
Stop caring what people think of you! Seriously, letting go of your people pleasing obsession will SET YOU FREE and enable you to level up, speak your mind and live a life that lights you up!
In this episode I'm talking you through my tips and advice for learning to not only not care what people think or say, but to FLOURISH in your own unique way. Remember, it's not up to you to change who you are to keep other people happy.
Episode 5: Positivity During a Pandemic
How can we protect our energy and remain positive during a time of crisis? Is there any good that can come out of such a tragic and awful global crisis? Is it even possible to just 'snap out of it' when we feel sad, anxious or depressed?
If you are ready to take control of your emotions and you want come out of this time of uncertainty in a much better position (both physically and mentally!) then this is the episode for you. Sneak peek: Stop being a dick on Facebook!
Episode 4: Interview about body acceptance with qualified health coach and author Harri Rose
In this episode we discuss:
? Harri's childhood, her history with diets and diet culture and how that's shaped her and what she does today ? How she discovered body positivity and intuitive eating and how they helped her move away from diet culture and wanting to lose weight ? How to make peace with photographs of yourself ? What a coach is, how they can help you on your self-love journey and why it's different to therapy ? Advice for people that may be struggling with how their diet may have changed due to Covid-19 ?
Episode 3: Anxiety during isolation
In this episode I'm sharing my thoughts, tips and advice for coping with anxiety, isolation and moments of heightened stress. You've got this boo!
Episode 2: Interview with self-love advocate, tapping queen and manifestation maestro, Gala Darling
In this episode we discuss:
? Gala's story: From growing up as an only child in New Zealand, to starting her business and how she continues to evolve and grow it even today ? Covid-19 and how it may impact our careers ? How, as a business owner, you can use this time to your advantage, how you can help other people and why that's so important ? Her recovery from an eating disorder and how she now uses her experiences to help others ? Tapping/ EFT: What it is and how it can help you ? Self-love, manifesting and magic ? Her new book: How to feel good in yourself and not lose that within your romantic relationships ?
Episode 1: Welcome to The Confidence Club Podcast!
It's a big, scary world out there, but the fact of the matter is we all have the power inside us to live the happy and colourful life that we've always dreamed of. In this first episode I'm talking about my own mental health history and self-love journey, as well as sharing some things that you can do to make yourself feel really good RIGHT NOW… Whatever might be going on in the world.