Rock n Roll Bride Magazine Issue 52
Price
Deliver To
+Shipping
£9.99
9.95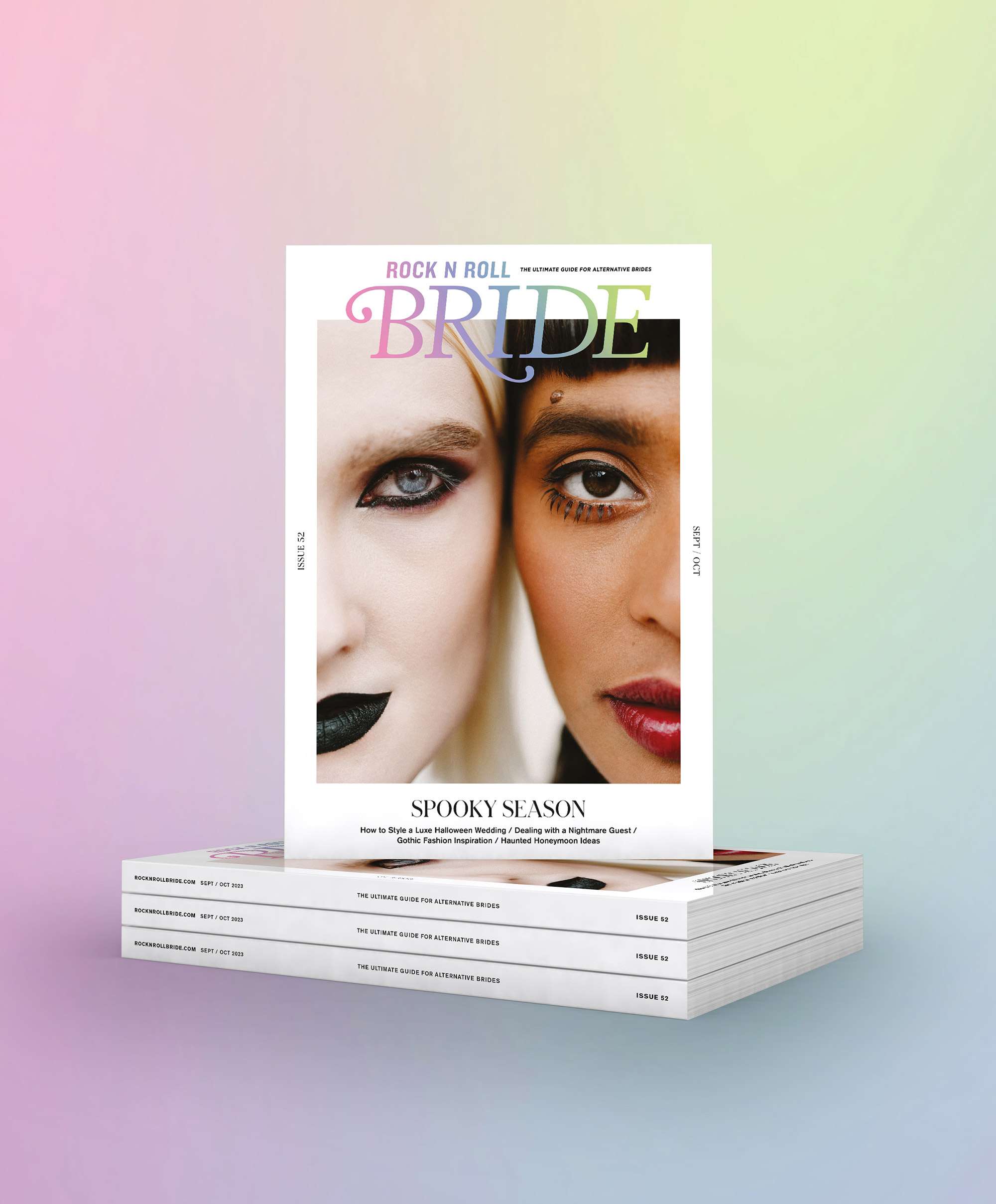 As the leaves begin to rustle and the air takes on a familiar brisk chill, the brand new issue of Rock n Roll Bride is now available!
We are celebrating all things spooky season and this edition features 10 exclusive real weddings all with autumnal, gothic and/or Halloween themes! Plus we've got haunted honeymoon ideas and lots of inspiration for how you can decorate your day and dress yourselves in a gothic, spooky yet elevated way.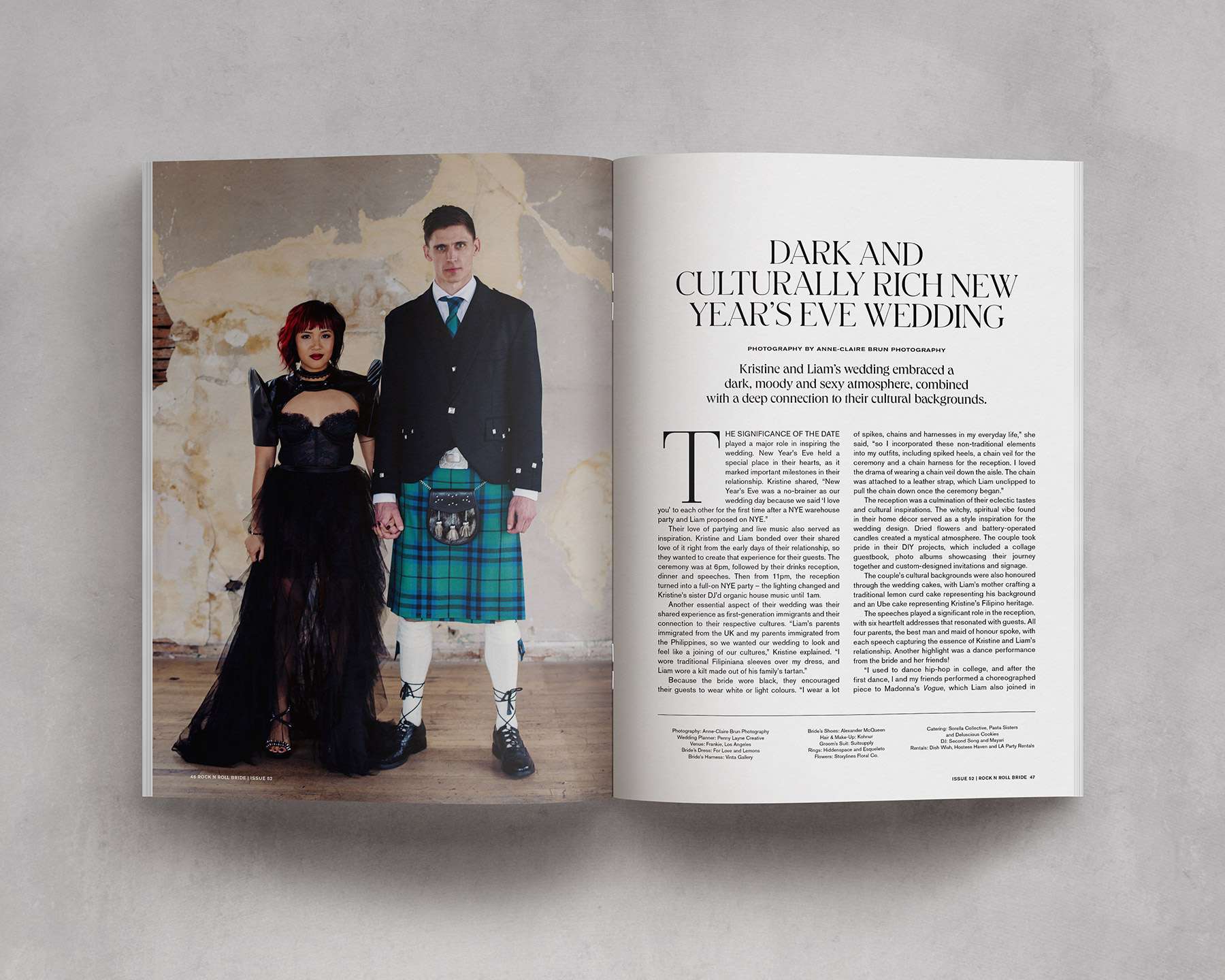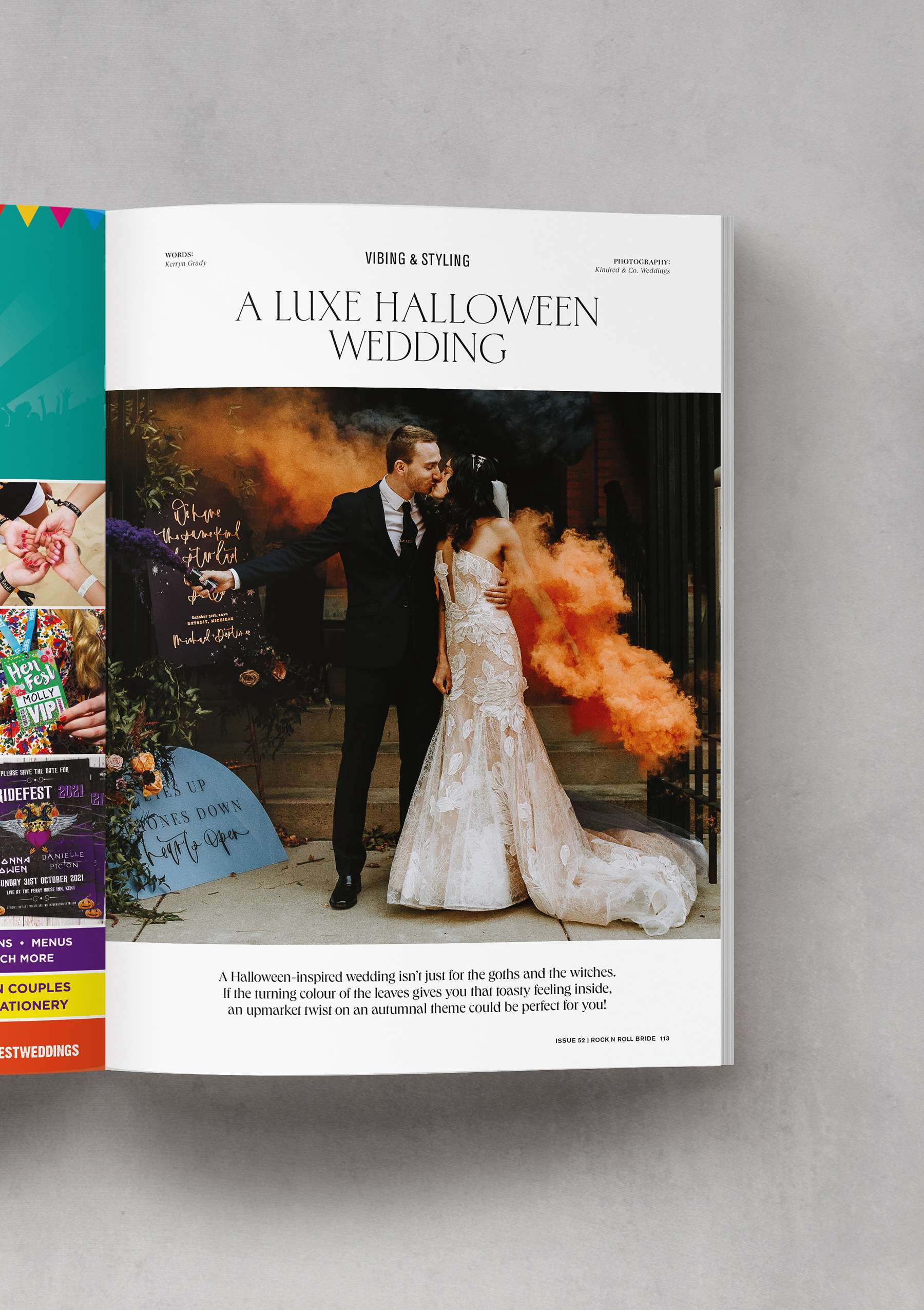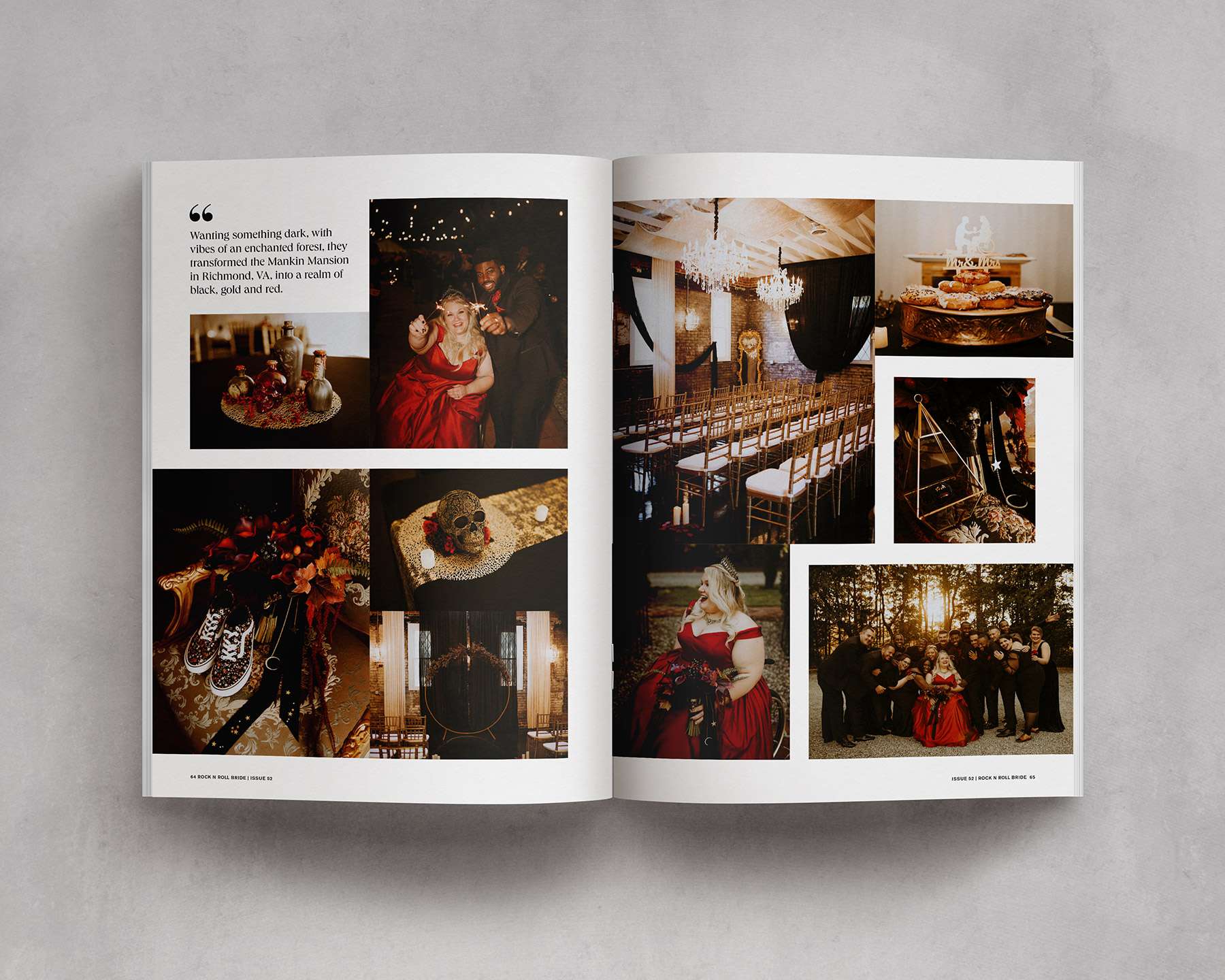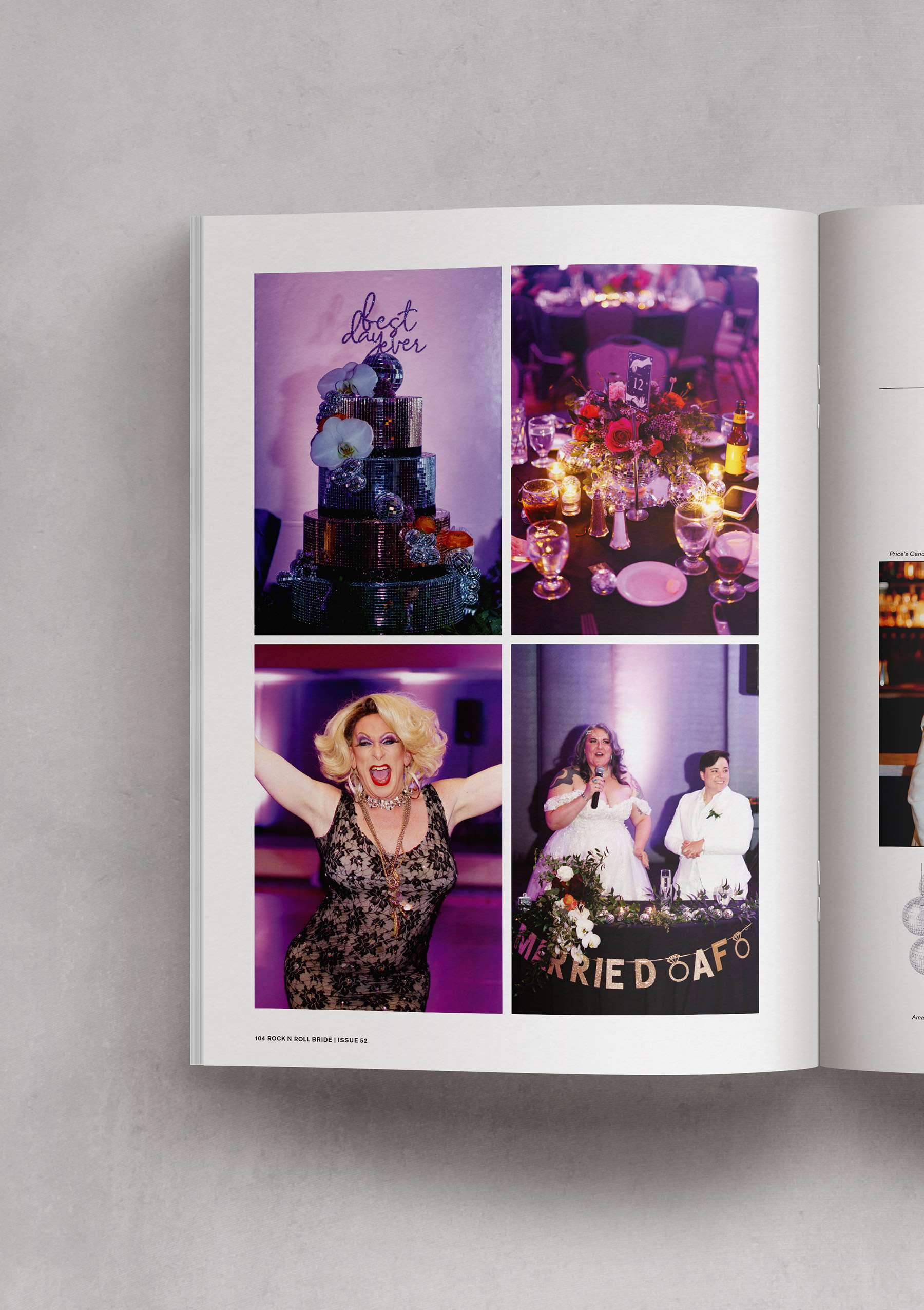 You'll also find articles to help you deal with nightmare wedding guests, getting cold feet (totally normal BTW!) and we're also shining a spotlight on some of the expectations vs reality of being engaged (because you know it's not all champagne brunches with your besties!)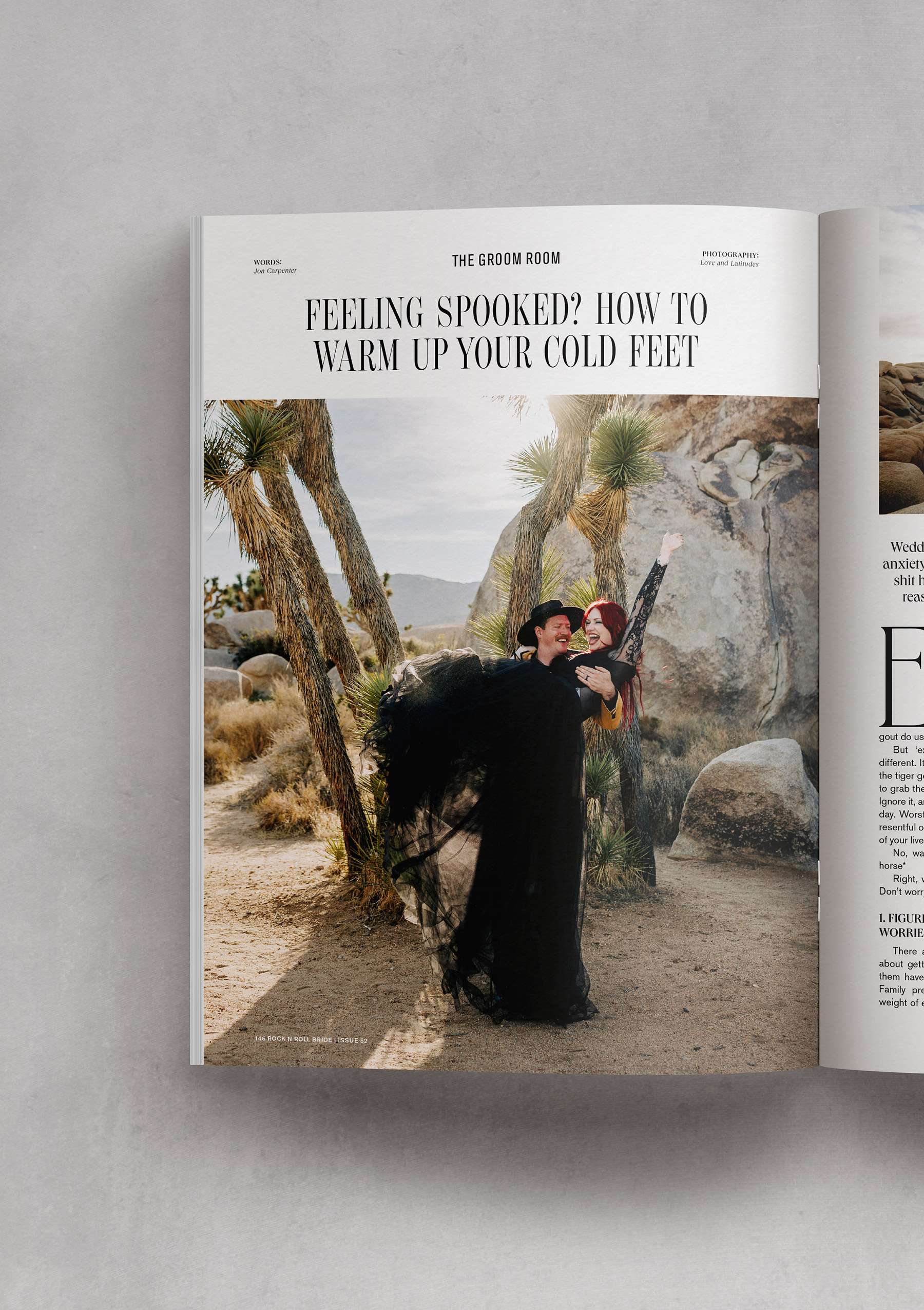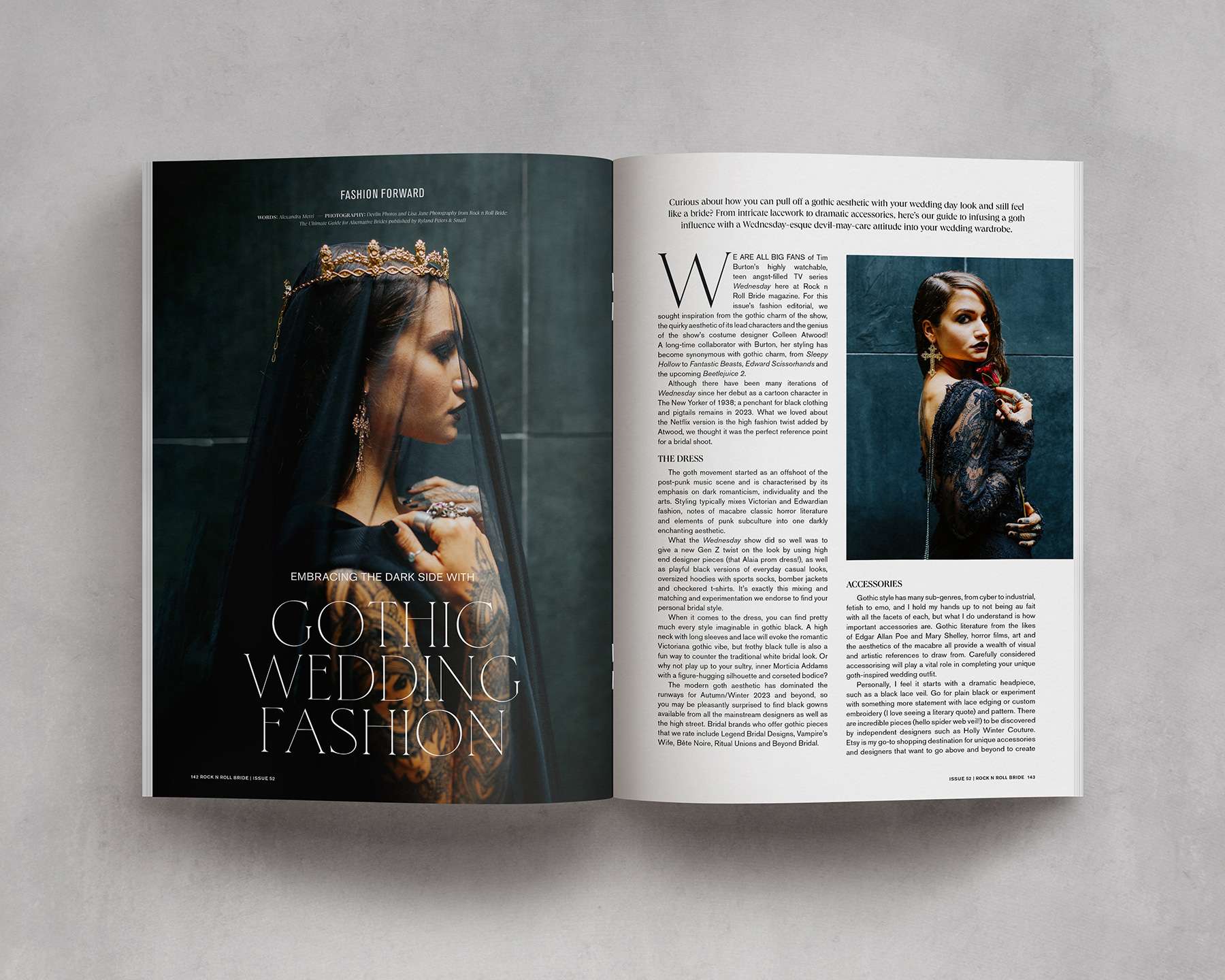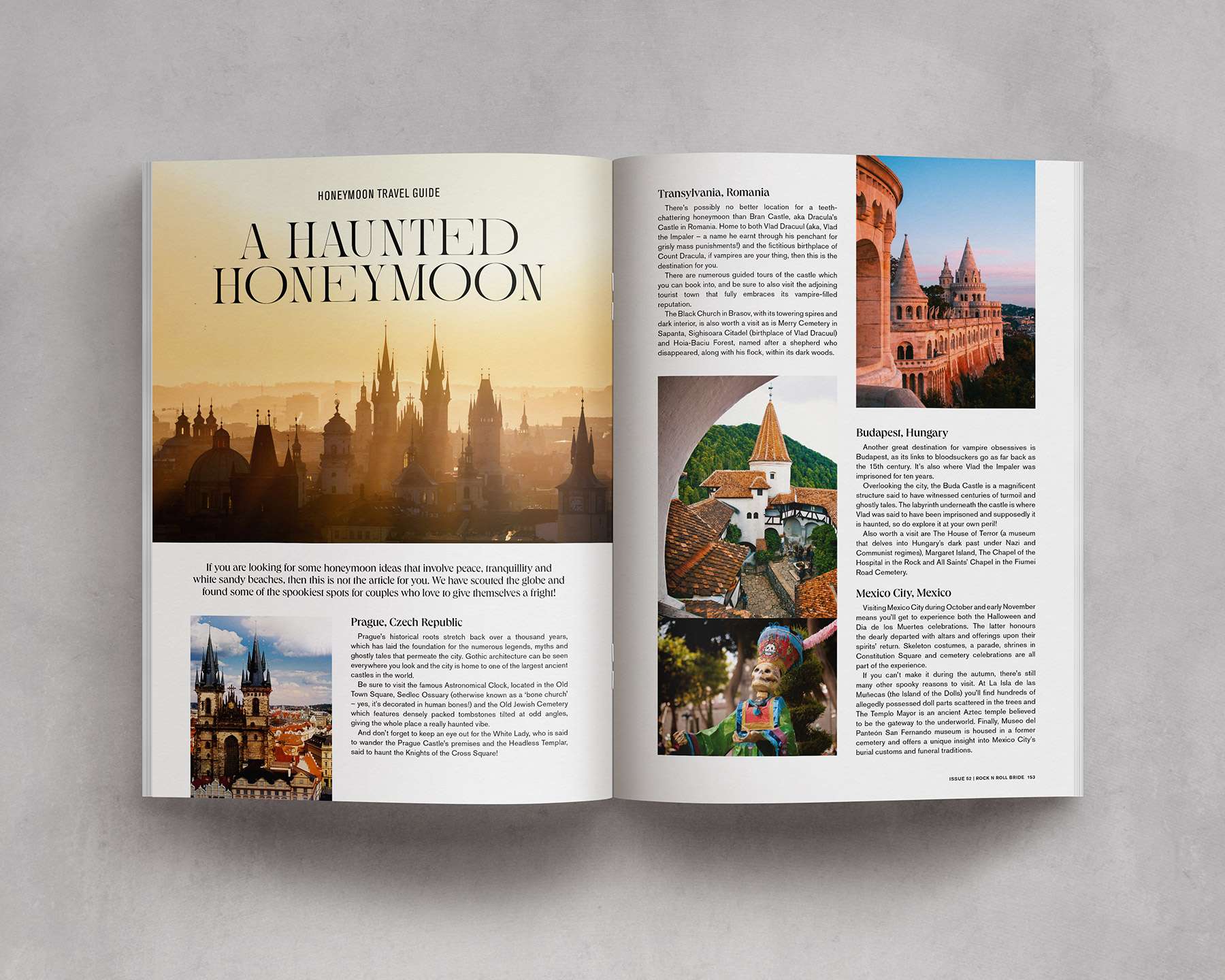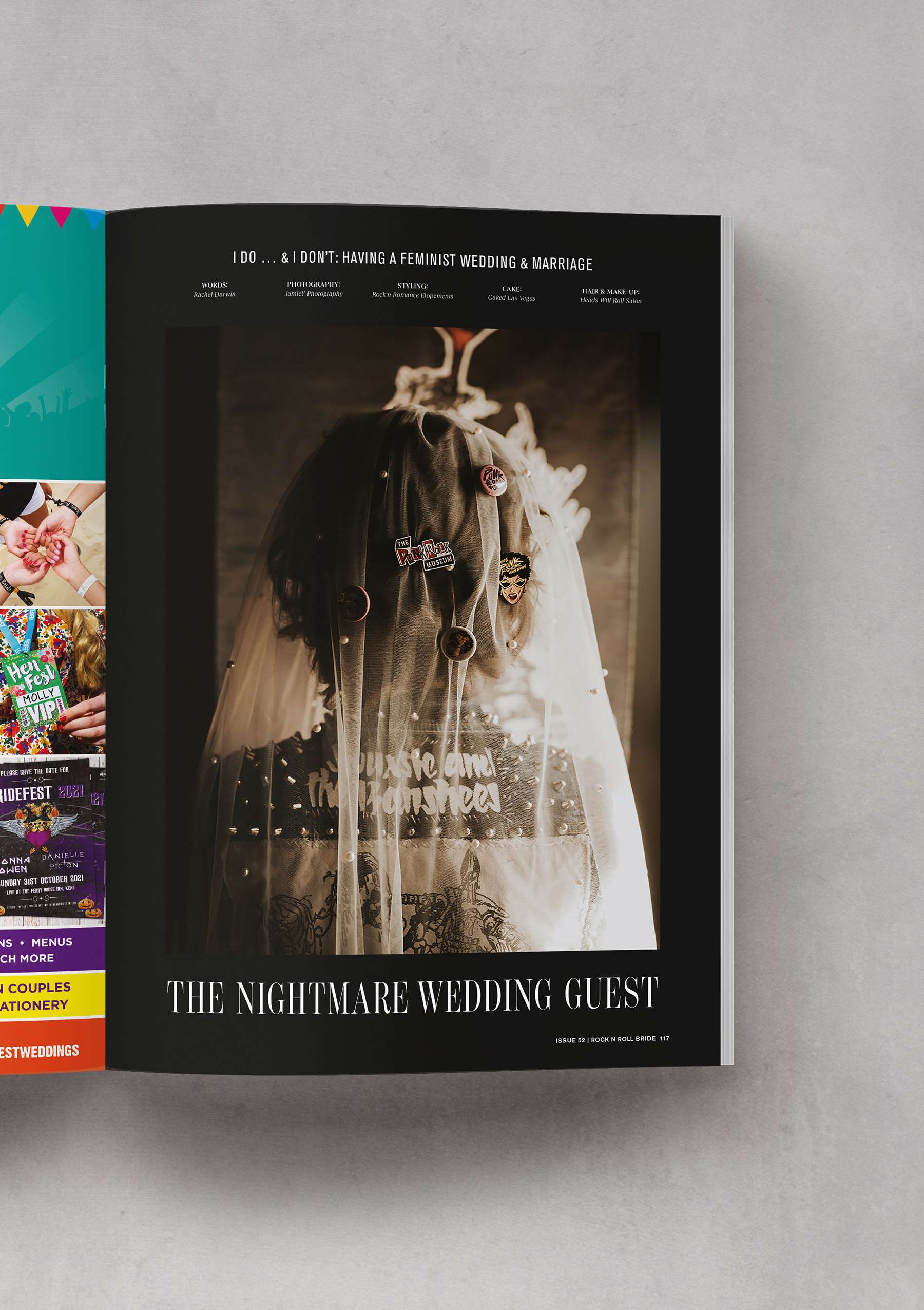 Our main editorial for this issue was a Wednesday Addams meets gothic bridal shoot (which we shot at the stunning Rushpool Hall in North Yorkshire). You can get a sneak peek of what went down on our shoot day back in July here:
So, whether you're planning your own gothic nuptials or you're just excited to drink Pumpkin Spice Lattes and go wild in the Halloween aisle at Homesense, I hope this edition leaves you feeling inspired and ready to embrace the spooky season ahead.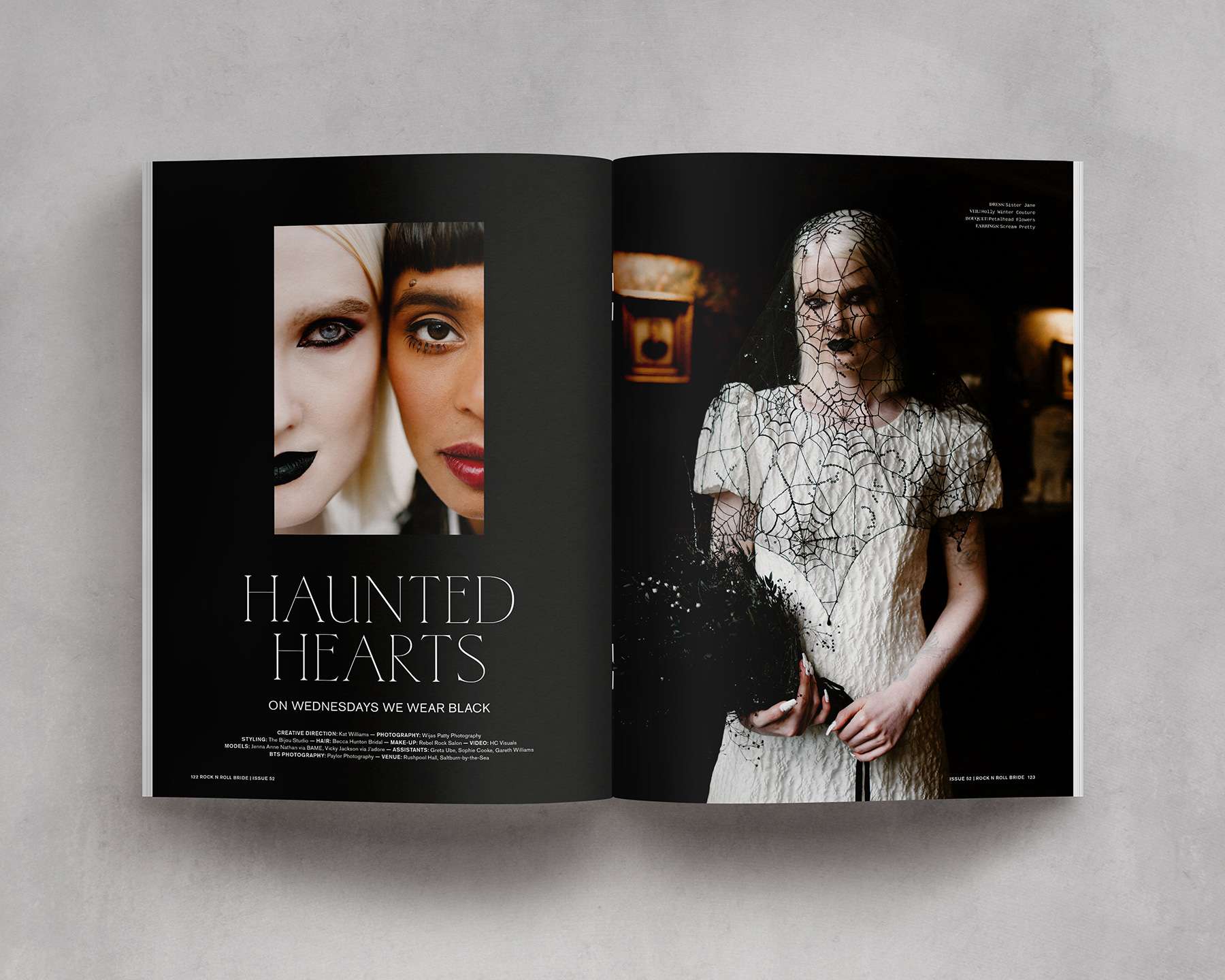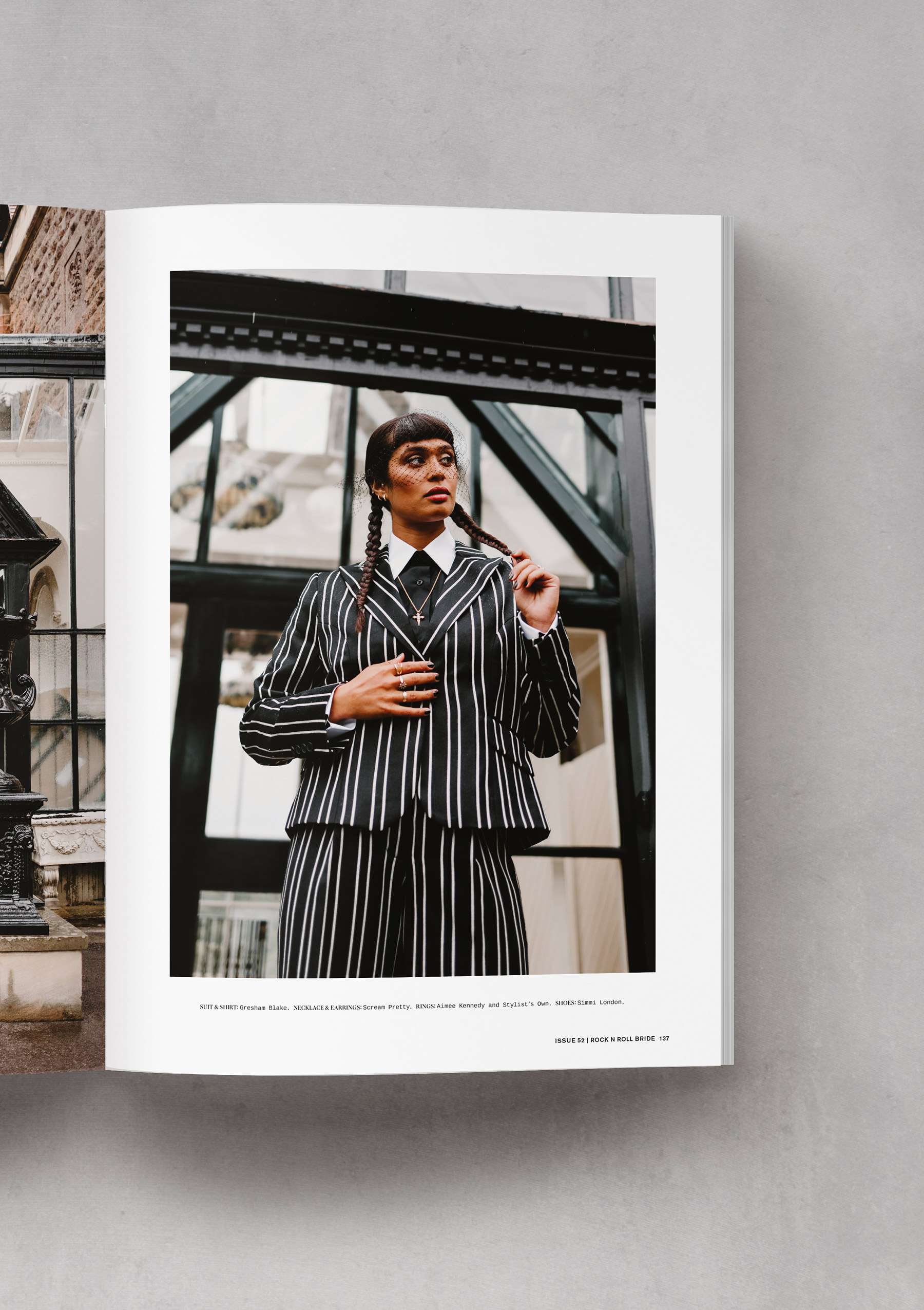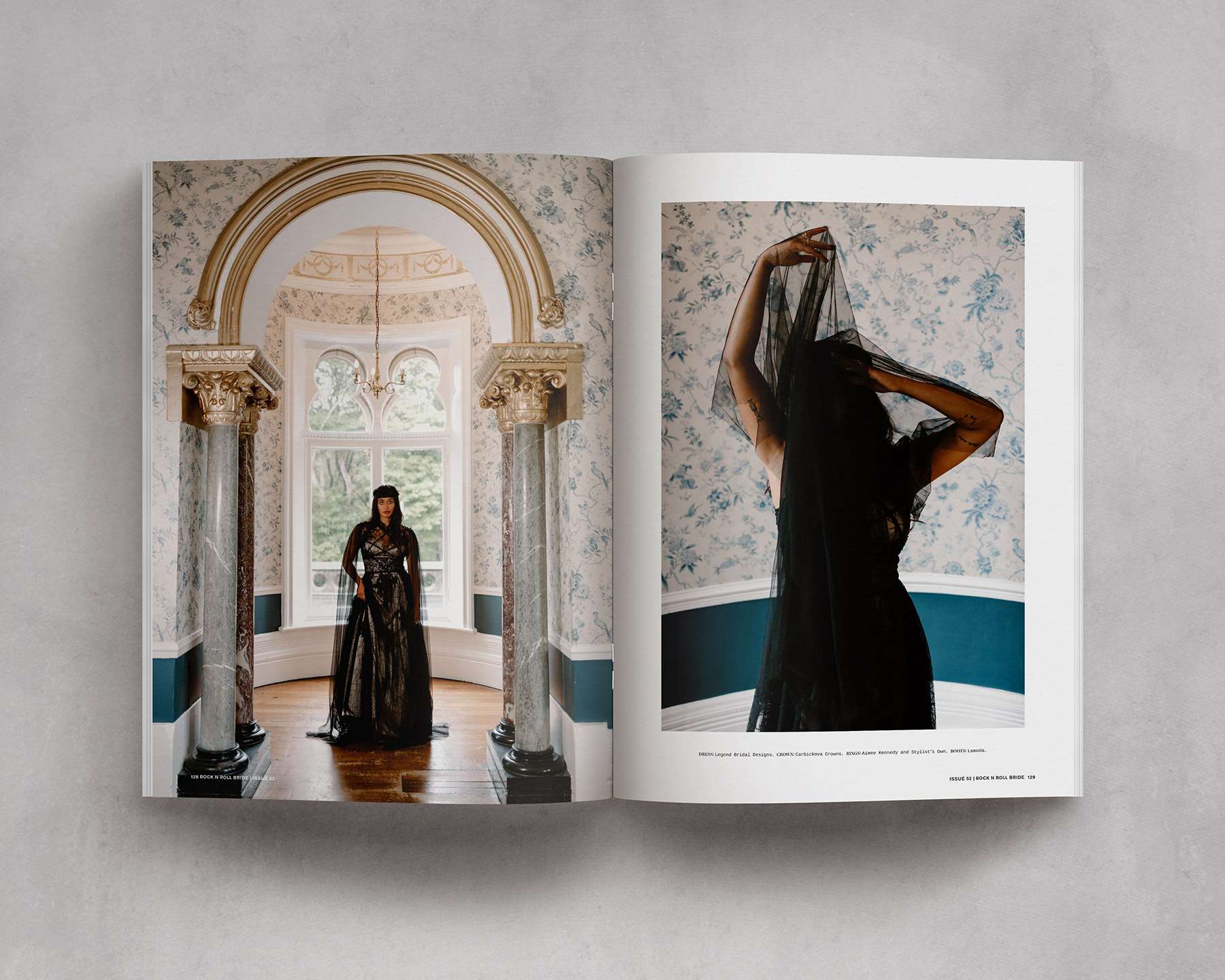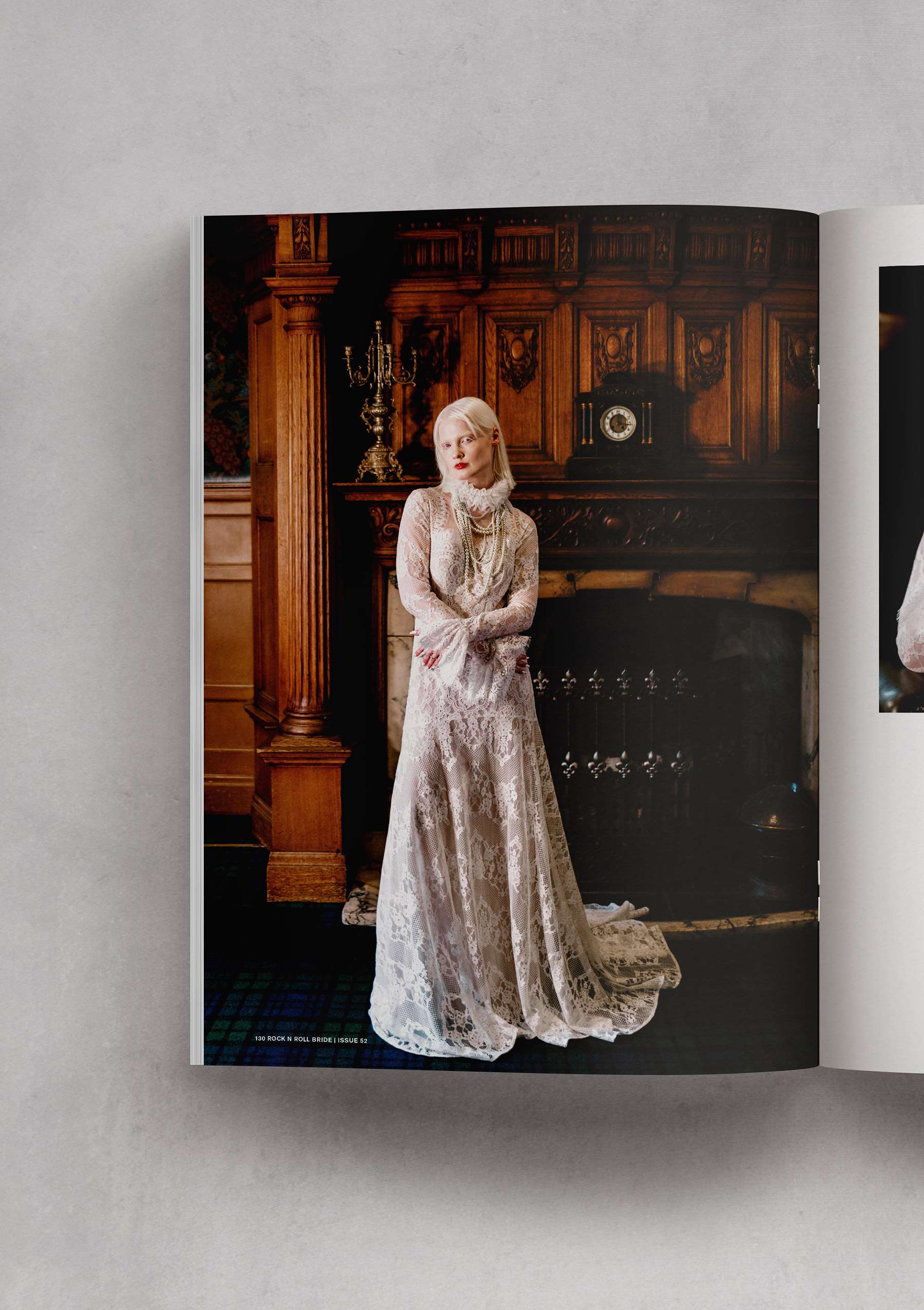 You can order this single issue (below) or subscribe. UK postage is free and we ship worldwide. Thank you for supporting us by buying the magazine!
Price
Deliver To
+Shipping
£9.99
9.95